Pop-In@Nordstrom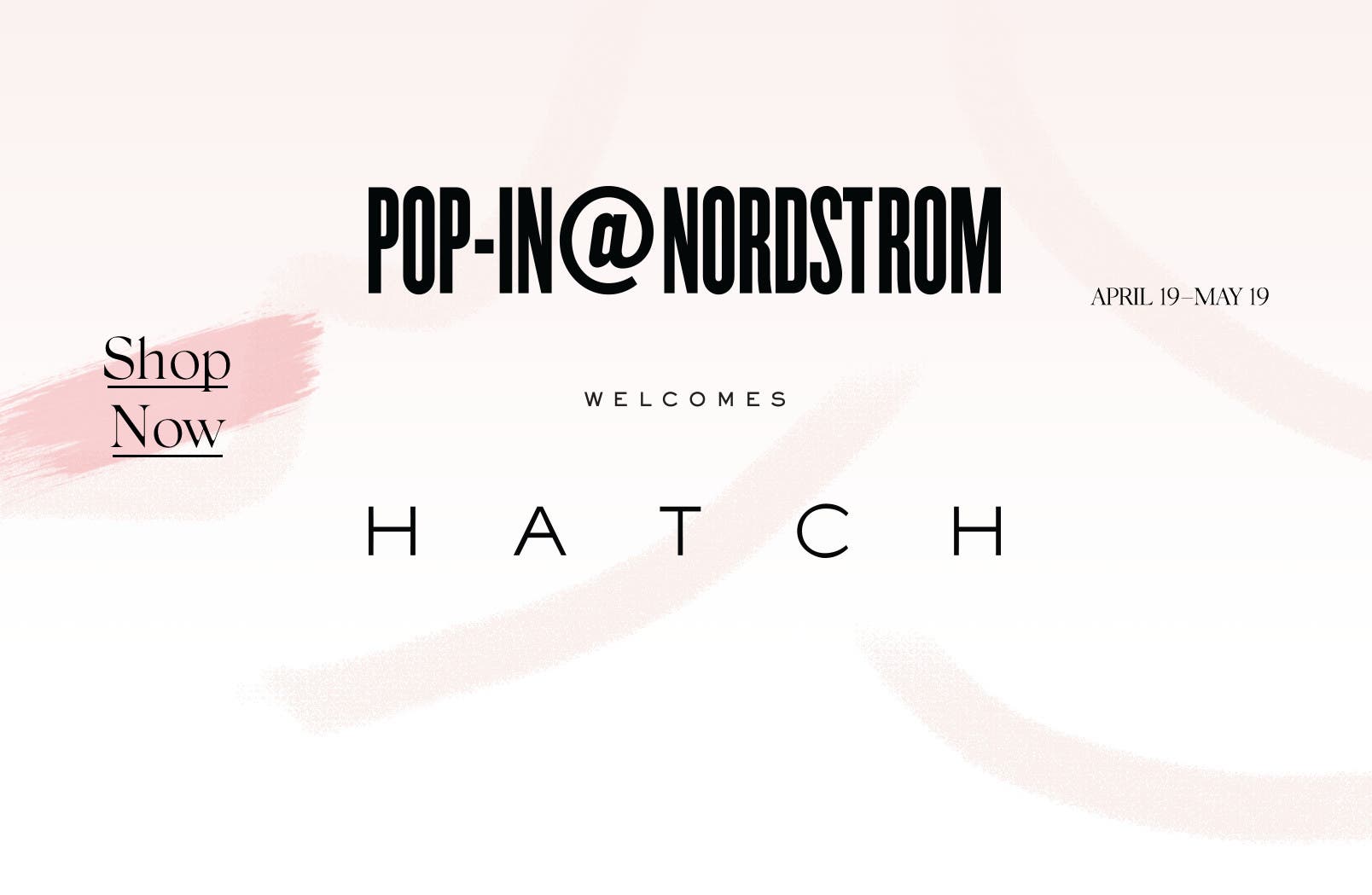 HATCH is all about the mamas of the world, and our latest Pop-In spotlights the brand's effortless, infinitely versatile pieces designed to be worn before, during and after pregnancy. Even their clean beauty line addresses challenges unique to pregnancy and postpartum (stretch marks, we see you!). Motherhood is a gorgeous journey, and HATCH is here for every step.
HATCH clothing is made with moms in mind. Incredibly flattering and thoughtfully created to accommodate every trimester and life with little ones, these are the pieces you'll love to wear well beyond pregnancy—or before it even begins.
Pop-In@Nordstrom Welcomes HATCH runs from April 19 to May 19 online at Nordstrom.com/POP and in person at the following Nordstrom stores:
Pop-In@Nordstrom is an ongoing series of pop-up shops curated by Olivia Kim. Each month we present new and exclusive products, designers and content built around a different theme or collaboration; past Pop-In themes include poolside glamour, K-beauty, Paris, '90s raves and road trips, to name a few—plus partnerships with Away, MCM, Allbirds, Everlane, goop, HAY, Nike, The North Face, Aesop, Opening Ceremony and more. Find the Pop-In at selected stores and online at Nordstrom.com/POP—and come back to visit us every month or so for a totally new Pop-In@Nordstrom.